Pedagogy & beyond consists of a group of experienced practitioners in the field of education. We help schools achieve their maximum potential by providing relevant EdTech consultancy and professional learning services.
We believe that pedagogy is the driver and technology is the accelerator; therefore, we focus on developing teacher's innovative pedagogical skills to transform teaching and learning through effective and meaningful use of technological tools.
We work closely with schools' leaders and administrators to help them successfully implement transformational change at their campuses.
Pedagogy & beyond is an authorized Apple Professional Learning Provider.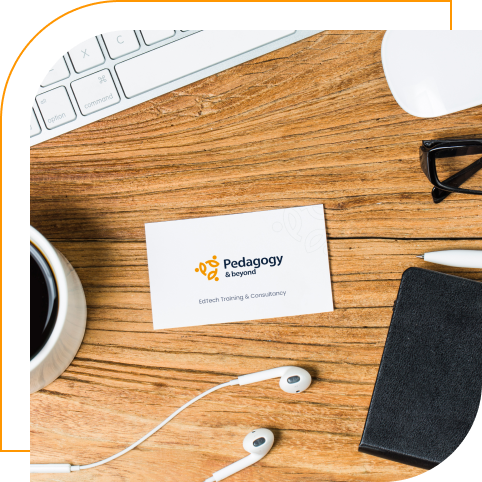 يتكون فريقنا من مجموعة من الممارسين ذوي الخبرة في مجال التعليم. نحن نساعد المدارس والمؤسسات التعليمية على تحقيق أقصى إمكاناتها من خلال تقديم الاستشارات ذات الصلة بالتكنولوجيا التعليمية وخدمات التعلم المهنية. نعتقد أن البيداغوجيا هي المحرك والتكنولوجيا هي المسرع. لذلك ، فإننا نركز على تطوير المهارات التربوية المبتكرة للمعلم لتحويل التدريس والتعلم من خلال الاستخدام الفعال والهادف للأدوات التكنولوجية.
. نعمل عن كثب مع قادة المدارس والمسؤولين لمساعدتهم على تنفيذ التغيير التحويلي بنجاح في مدارسهم