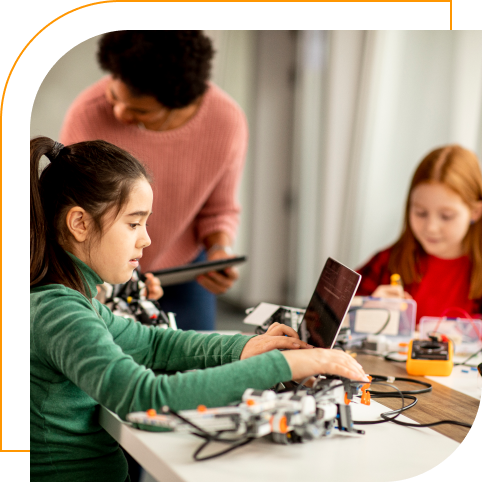 Transforming Education through Technology
تطوير التعليم من خلال التكنولوجيا
We help schools and teachers achieve their maximum potential by providing relevant EdTech professional learning services. Pedagogy & beyond is an authorized Apple Professional learning Provider in the UAE.
نساعد المدارس والمعلمين على تحقيق أقصى إمكاناتهم من خلال توفير خدمات التعليم والتطوير المهني ذات الصلة بالتكنولوجيا التعليمية. بيداجوجي أند بيوند شركة هي معتمدة من Apple لتقديم برامج التعلم الإحترافي في الإمارات العربية المتحدة.
Apple Professional Learning Support Offerings
برامج Apple للتعلم الاحترافي
Our Apple Professional Learning offerings meet the needs of educators, leaders and IT. Everyone is supported on their journey, from skill acquisition to instructional innovation. Professional learning experiences are tailored for large groups, small groups, as as well as coaching and mentoring one-on-one. Sessions are delivered through in-person, virtual and hybrid approaches. Our Apple Professional Learning Specialists  leverage a range of programs and provide job-embedded support to help build capacity and help schools and organizations achieve their vision.
صممت برامج Apple للتعلم الاحترافي لتلبي حاجات المعلمين والقادة وقسم تكنولوجيا المعلومات حيث يوضع كل منهم في مسار تعلم مهني الخاص. يتم دعم الجميع في رحلتهم، بدءًا من اكتساب المهارات وحتى الابتكار التعليمي. تم تصميم تجارب التعلم الاحترافية للمجموعات الكبيرة والصغيرة، بالإضافة إلى التدريب والتوجيه الفردي، كما يمكن تقديمها بشكل متزامن وغير متزامن. يستفيد مدربينا من مجموعة من البرامج المقدمة من Apple التي تساعدهم على تقديم الدعم اللازم للمدارس والمؤسسات لتحقيق رؤيتها.
Teachers Training Program
برنامج تدريب للمعلمين
Teaching and Learning Using iPad in the Classroom
A 6-week Program in collaboration with the School of Education at American University in Dubai
برنامج تدريبي للمعلمين بالتعاون مع كلية التربية بالجامعة الأمريكية بدبي مدته 6 أسابيع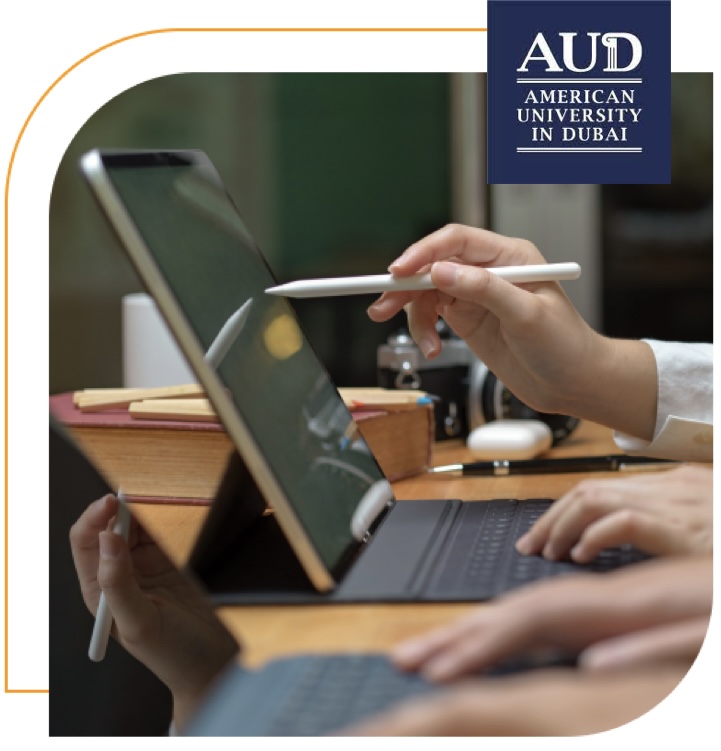 Short Training Sessions
دورات تدريبية قصيرة
We offer a variety of training sessions both face-to-face and online to help teachers acquire new skills in a very short time. The list is always updated and covers a variety of topics and skills.
نقدم مجموعة متنوعة من الدورات التدريبية وجها لوجه وعبر الإنترنت لمساعدة المعلمين على اكتساب مهارات جديدة في وقت قصير جدا. يتم تحديث القائمة دائما وتغطي مجموعة متنوعة من الموضوعات والمهارات
We Work With the Best Partners
نعمل مع أفضل الشركاء