Teaching and Learning Using iPad in the Classroom
A 6-week Program in collaboration with the School of Education at American University in Dubai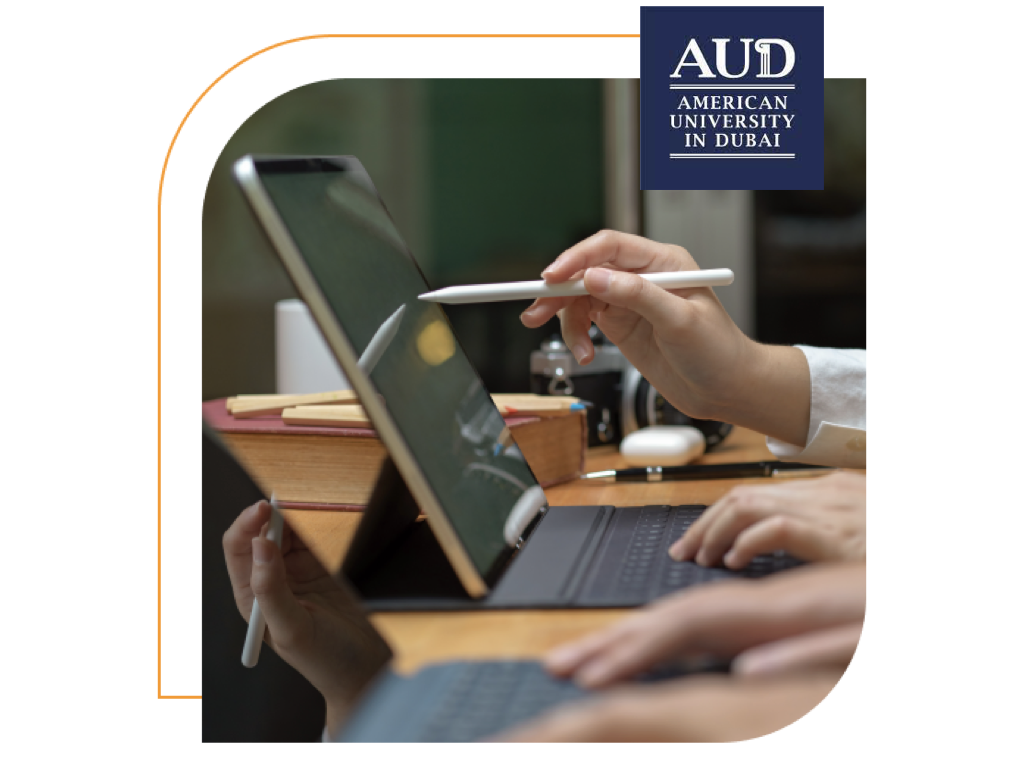 Program Description 
The program is designed to equip participants with the technical and pedagogical skills to create engaging and effective experiences in which learning is connected, collaborative, creative, and personal for every individual. Participants will understand the complex nature of how to manage the workflow from student to teacher and back. Within the collaborative learning model, participants will learn how to design, implement, and evaluate classroom activities and assessments that incorporate different applications. By the end of the program, participants will be able to create an academic argument about using iPad for teaching and learning.
Program Objectives 
During the 6-weeks participants will explore how the iPad works in an educational setting and will:
Discover the uses of the iPad as a teaching and learning tool
Explore and reflect on a variety of educational apps and resources

 

Learn how to incorporate iPad into daily lesson plans

 

Develop the skills of building high-quality educational digital resources

 

Learn how to use different tools to design opportunities for assessment for and as learning

 

Learn how to evaluate the impact of using iPad on learning
Method of Instruction
 This program is delivered face-to-face for 6 weeks at AUD campus. Instructional methods include interactive instruction and independent study. The instructional sessions include practical training, reflections and discussions, and collaborative work. Participants are expected to bring their devices for every lesson and to actively participate during the session.
Instructors
The program will be delivered by Apple Professional Learning Specialists authorized by Apple in the UAE. 
Devices 
To be able to register for this program, participants need iPad. Participants can bring their own devices. It is advisable to bring an Apple Pencil or any other compatible stylus.
Award 
Participants who attend at least 80% of the time and achieve a satisfactory score on their final project will receive a certificate of completion of the program issued by the American University in Dubai in partnership with Pedagogy & beyond (Authorized Apple Professional Learning Provider).
To register and reserve a seat please send an email to info@pedagogyandbeyond.com